In case you've missed our previous Home Buying Series posts click here.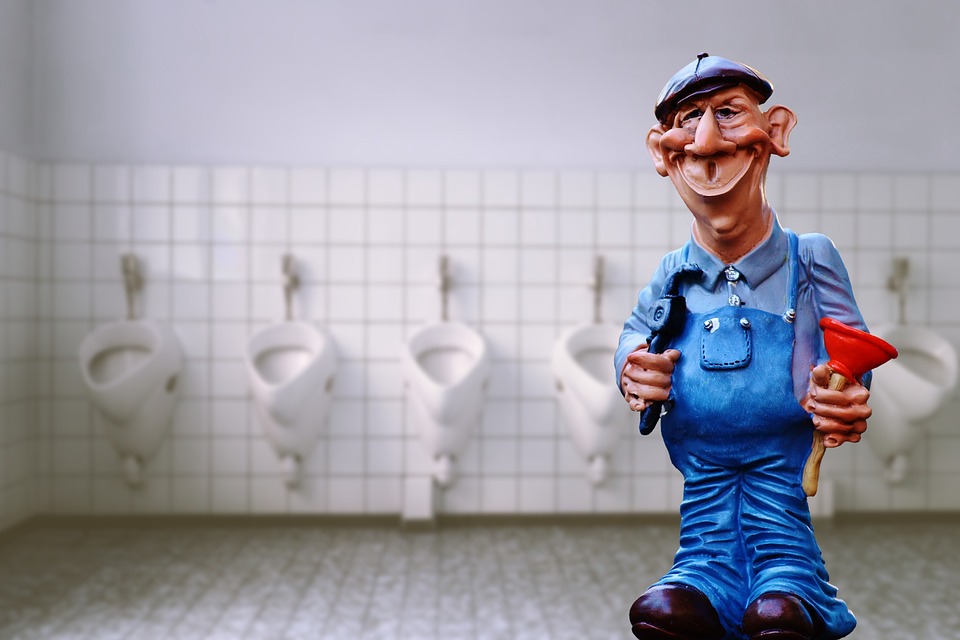 When buyers start to over step their bounds is often times when real estate transactions go sour. Buying and selling a home is all about being reasonable. Sometimes buyers will ask for repairs of items that were clearly visible before an offer has even been made. You have to make the offer with what you have seen in mind. A perfect example would be seeing a crack in a tile or even a seller pointing it out in a disclosure statement and then asking the seller to fix it after a home inspection.
Due Diligence and Repair Negotiations
If repairs come up during inspections, it may be wise to ask for a credit for the repair instead of asking for the repair to be made by the seller. The credit amount should match an estimate from a professional. This allows you lower your purchase price based on the cost of the repair(s). The same applies when you are looking at the age of a roof, Heating and Air (HVAC), and hot water heater. Make your offer with these ages in mind. Don't expect the seller to replace the HVAC or roof just because they may be old. Have the proper inspections performed to ensure they will not need replacing soon.
Your agent will write up a Repair Addendum which will list any repairs you have requested the seller make before closing. These repairs should be based on the findings from the inspections and should not be unreasonable. This is usually the last change for a deal to go sour from negotiations.
*Tip* Keep in mind that any repairs not made before closing will still exist once you move into the home!
Moisture
The #1 defect detected during the inspection process: moisture and drainage. This is the leading cause of dry rot, major structural damage, and toxic mold. It is important that the grading of the property slopes away from the home. The roof must be inspected and be water-tight. Plumbing throughout the home must be free from leaks. These criteria must be met or the results will be catastrophic.
Look for the following indicators:
Moisture stains around the ceiling (brown colored stains), walls, or windows
Worn roof (Curled, bowed, or missing shingles)
Water puddling under or by the foundation
Damp crawl space
Inspection for moisture conditions may include air quality testing. This process will detect if there are any mold spores in the air. The presence of toxic molds can be extremely hazardous to a person's health and is extremely costly to correct. Be sure to let your home inspector know of any concerns you may have regarding the house you are purchasing.
Roofing
As homes age, so does the material covering the roof. This is the component of the house that keeps us, and the internal workings of the house, dry. As the roofing material ages, it lends itself to water intrusion and can lead to expensive repairs or even replacement. If roofing material is improperly installed, it can lead to premature aging. There are many types of roofing materials used to protect us from the elements. The most common, starting with the most economical, are asphalt shingles, wood shakes/shingles, terracotta tile, concrete tiles and slate, just to name a few.
Asphalt shingles have a life expectancy of between 15 and 40 years. With age, asphalt roof shingles will begin to cup either up or down, they will blister, and have granular loss. Next, the matrix, which is the material holding the product together, will be exposed. At this point water becomes the main enemy, waiting patiently for the opportunity to make its move.
Wood shingles and shakes will show similar symptoms as asphalt when aging. Cupping, curling, lifting, splitting, insect damage, rotting, and missing sections are all possible.
Terracotta, concrete, and slate tiles have life expectancies of about 20 to 100+ years. However, these materials can be very brittle. Expansion and contraction caused by the changing seasons will cause these tiles to crack or become loose. Walking on these tiles can be detrimental to the material. Cracking and the signs of aging can be difficult to see from the ground. It will usually take a good pair of binoculars and a solid ladder to get a bird's eye look at the condition of the roof. Any signs of previous substandard repairs should be a warning sign that water may have been leaking into the property.
Siding
Homes with stucco exterior surfaces, when applied correctly, will last a lifetime. However, a major flaw we see in the field could lead to water in the living space and big bucks out of your pocket. At the base of exterior walls, where the foundation and the bottom plate (sill plate) meet, a component of a stucco-surfaced wall called a weep screed is applied. We know water can enter stucco through cracks, around unsealed light fixtures, outlets and the like. The water then hits the house wrap and sheds down to the weep screed and out the building. This is brilliant, but when concrete patios, stoops, or sidewalks have been poured too high and the weep screed is buried, the system cannot work and water may enter the walls and living space. When you are walking around a house and you see the weep screed disappear into the concrete, this may one day lead to water intrusion and damage.
Masonite siding is another type of siding that can require a bit of maintenance. Masonite is essentially glued together wood fibers and feels like cardboard once it is wet. Letting Masonite siding become exposed to water can cause it to rapidly deteriorate. It's important that you ensure the home you are buying doesn't have Masonite that has started to crumble and deteriorate or you may have a large expense down the road unless the seller is willing to repair it.
Wooden siding is one of the most common, next to vinyl or brick, and does require you to keep it painted, stained, or treated through the years, to ensure longevity. Vinyl and brick will typically last the longest before needing maintenance but they do attract green algae that may need to be pressure washed occasionally.
Other Common Inspections Findings
Every home inspection is different and there is never any telling what your inspectors may find on/in a home you love. Here are some common items you may come across, especially in older homes:
Sagging floors may not be as big of a deal as they may appear, but still should always have an inspection to ensure no larger issues are present.
Cracks in the drywall/ceiling may be a sign of simple settling, however, they may represent a larger foundation issue that should be inspected further.
Soft flooring around a tub and/or toilet may be a sign of a leaking pipe. Also check underneath sinks to ensure the cabinets have not been ruined from a leaking pipe.
Brown stains on the ceiling usually represent a roof leak, but you should ensure the roof has not been replaced yet. In addition, you may be able to trace a brown stain into the attic and look at the underside of the roof for black spots on the wood.
Foggy windows usually are a sign of a broken seal which means they may need be replaced.
Next week we'll cover the final steps to closing!