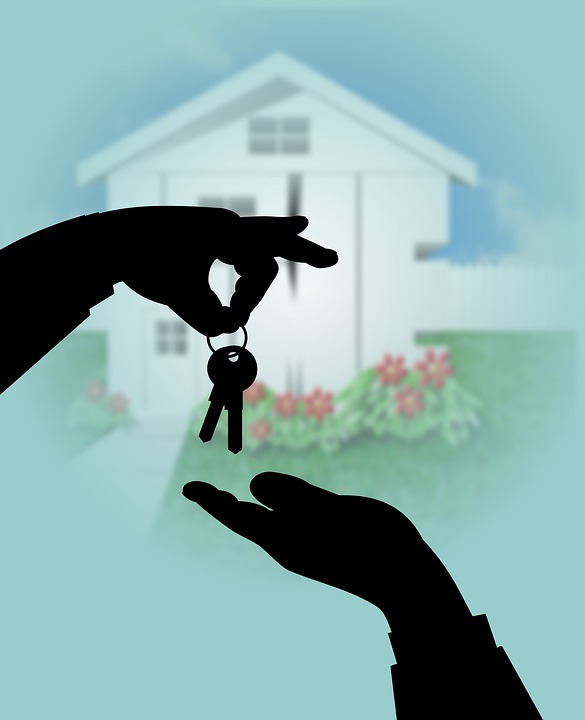 In case you've missed the other posts in our Home Buying Series they can be found here.
You found your dream home, now what?! It's time to make an offer! How much do you offer though? Your offer should be based on the final sale price of houses comparable in size, location, and features to the house you want to place an offer on. How do you find accurate sales information on homes that have sold in that area? Sites like Zillow allow you to see pictures of homes but sometimes the final sales information isn't accurate. County property tax cards are available online, but you need to know the exact address of the property you are comping to view the property card.
Step 4: I've Found a Home, Now What?
Making an Offer
Your goal is to pay fair market value for the home you want to buy. Coming in with an offer that is too low can make sellers think that you aren't serious about purchasing their home. Some sellers take such offense to a low offer that they refuse to even negotiate with low ball offers. You must be realistic in your offer. How do you do that? The best way to "comp" a home is to allow your agent to do a Comparative Market Analysis Report or CMA. Agents are trained to use these reports to comp your dream home using very specific information such as adjusting for homes that have hardwood floors, granite counters, etc. There is no reason for you to pay the same price for a home that has hardwood floors throughout when the home you want to buy only has carpet. Lastly, ask the seller if they have a recent appraisal. An appraisal is a guaranteed way to make sure that you don't pay more than what the home is worth. Appraisals are generally good for six months.
You should look at the fair market value of a home and seek to offer that amount minus any adjustments for defects. What does that mean? Fair Market Value is the price that a home would sell for on the open market. A defect is a fault in the property that could be discovered by a reasonably thorough inspection before the sale of a home, such as a leaking roof. Keep in mind that if you adjust the price for these defects, you can't expect the seller to have these items repaired. The alternative is to make the offer as if the defects didn't exist and ask the seller to make the repairs before closing. This would be done during your due diligence period which we will talk about later on.
You will also be expected to come up with "Earnest Money" for your offer. This is essentially "good faith" money that shows the seller you are serious about purchasing their home. This amount will normally be applied to your down payment or closing costs once it comes time to close. Once the offer is accepted, the earnest money will be deposited into a trust account typically with either your agent's company, the listing agent's company, or an attorney. If however, you change your mind after the offer is accepted, you risk losing your earnest money to the seller. Later on we'll discuss the three ways in which your earnest money can be credited back to you.
Closing Costs
In addition to making sure you don't overpay for a home, you also may need to ask the seller to pay some of your closing costs. These costs include items like attorney fees, courier fees, lender fees, etc. It's very important that you talk with your lender and have a good idea of what your closing costs may be before placing an offer. Typically closing costs must be paid for at the time of closing and cannot be financed into a loan. A lot of times, buyers have all of their on-hand cash tied up with their down payment so they will need the seller to cover their closing costs. This is perfectly acceptable, but make sure you combining your closing costs with your offer price when submitting an offer to a seller.
For example, if a home is listed at $110,000 and you offer $105,000 and ask for $5,000 in closing costs to be paid by the seller, well now you've asked them to come off of their price by $10,000 essentially. A better offer would be $110,000 with $5,000 in closing costs to be paid by the seller, assuming the home is worth that amount of course.
Other Negotiable Items
Other items that are optional to include in your offer are appliances, furniture, a home warranty, a flooring allowance, or a painting allowance to name the most common. Your initial offer can be creative in terms of what you ask for, but make sure you don't insult the seller by asking for too much. A lot of times sellers will let their agent know if they are willing to give an allowance for floors or painting and they should also include appliances on the MLS listing if they are willing to sell them. It can't hurt to ask even if they are not on the listing, but make sure your offer price reflects that you're asking for their fridge, stove, microwave, dishwasher, or whatever else it may be.
A home warranty can provide great peace of mind during the first year in your new home. Newer homes may not need a warranty, but if the roof, HVAC, or appliances are showing signs of age, then it cannot hurt to have a warranty in place so that you are not hit with a large expense during that first year. Make sure you research warranty companies and understand what your warranty covers along with how much their "Service Fee" is to come visit your home.
Due Diligence
Protect yourself with home inspections. During your house hunt, you may find a house that looks great at first glance. However, as you walk through a few of the rooms, you notice problems with the house — maybe the floors squeak or the kitchen island is off-centered. After walking through the house, you come to realize that someone simply put "lipstick on a pig", and this house is in questionable shape. There are multiple inspections that can provide you with some protection. Inspectors will be able to find problems that you can't and you want to know these problems before you proceed any further with your purchase. "The seller isn't likely to tell you there's mold in the basement or the walls are poorly insulated," reports MSN. Be sure to ask your agent for a list of inspections. Then ask your home inspector if he would recommend other inspections for the home based on his findings. Inspections can include: roof, HVAC, termite, foundation, septic tank, and mold inspections just to name a few.
If at any time during inspections you decide that the home is not fit for you, you can walk away from the deal and keep your earnest money. This is normally the first chance you'll have to get your earnest money back.
Home Owner's Association (HOA)
Be sure to review the "Declaration of Covenants and Restrictions" to learn more about what you can and can't do under a subdivision's HOA. You may read this document and decide you can't live in a neighborhood with an HOA. Do you have pets? Some HOAs place limits on the quantity, type, and weight of pets. Do you own a boat that has always been stored at home? Many HOAs won't allow trailers or boats to be parked in the neighborhood. Review the Covenants and Restrictions thoroughly to understand what you are moving into. Also ensure that you can afford the cost of the HOA in addition to your mortgage, taxes, and insurance.
Contingencies in the Offer
When writing your offer, there are several areas where you can make the contract contingent:
Appraisal-An appraisal is done to determine the value of the home you're looking to purchase. Almost any lender will require an appraisal to ensure they are not lending more money than a home is worth. If a home doesn't appraise, you are able to walk away from the deal and keep your earnest money if the seller is not willing to lower the price to the appraised price. The only other way to still purchase the home, if the seller is not willing to lower the price, is to come up with the difference in cash.
Financing-You must apply for financing within 5 days of your offer being accepted. During this time, especially if you were only pre-qualified and not pre-approved, your lender may find something that doesn't make you eligible to receive a loan. You are then able to retrieve your earnest money back as long as you made the contract contingent on financing. However, if your financing falls through within 5 days of closing, the seller can go after your earnest money.
Selling Another Home-If you have another home to sell, you may make your offer contingent on the sale of that home, but your offer can be overridden if you are not willing to take off that contingency and another offer comes in.
Check back next week to learn more about the Due Diligence Period and Negotiating Repairs.