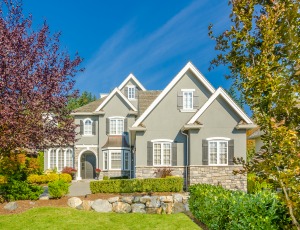 Once you find an agent that you are comfortable working with, you are ready to start looking at homes! Your agent will instruct you on how they prefer to look for you, but it's always helpful to write down a few items that you consider "must-haves" in a home. First-time buyers typically don't have as much room to be picky, but there can still be specific features such as granite counters or hard-wood floors that you can filter homes by.
In case you've missed Part 1 or Part 2 of our Home Buying Series follow their respective links before reading on.
Step 3: I Found an Agent, Now What?
Your agent should lead the charge in terms of sending over properties that match the crietia you are looking for, but it never hurts to do some looking yourself on sites like Zillow or Realtor.com. However, always ask your agent about any homes you find online to ensure they are still actively for sale.
What Kind of Home Are You Looking For?
Move in Ready
Move-in ready homes are homes that don't require any work upon moving into it to live in it safely and without the immediate need for work inside or out. Government insured loans typically require homes to be considered "move-in ready" before they will loan out on a home. This includes items like peeling paint that could lead to rotten wood, a damaged or missing stove, or even something as simple as having insulation on your attic access door. If your loan is FHA or USDA it's possible the seller will be required to make repairs before you can close on a home.
Renovation Potential
Flipping is the new rave, but don't overestimate your abilities or the potential of the home. Self-renovations can consume time and money. Be sure to go beyond a typical home inspection if you are looking to buy a home that needs renovations. Inspectors look at a lot of things in the home, but they don't open walls or inspect electrical or plumbing work beyond what they can see. Inspectors DO NOT check to make sure that the home is code compliant either. You need an inspection by a licensed independent contractor. Be sure to protect yourself by consulting a contractor BEFORE buying a home that needs repairs.
Remodels
If the house you are looking to buy has recently been remodeled, make sure you ask for the permit. The purpose of a permit is to confirm all work has been completed to meet building codes. The purpose of building codes is to give reasonable assurance that a home is safe from structural failure, fire hazards from electrical and heating systems, electrical shock, and health risks. Removing load bearing walls is one common mistake of home flippers. The removal of this wall creates a nice open floor plan but it also removes the shoulders upon which the weight of the house rests. This leads to a potential collapse of the roof. An inspector would not catch this, but a licensed independent contractor could. Case in point, do your homework if you are looking to buy a fixer-upper!
Things to Keep in Mind
Look beyond cleanliness and prettiness. Homes are often staged with modern, sophisticated furnishings to draw you in, but what if you aren't buying clean and modern furnishings. Imagine how your own home furnishings will fit into the area. Are there enough electrical outlets? If you have small children, will the rooms be adequate for their pre-teen years? Is their enough storage throughout the home? Check things like water pressure and try parking your car in the garage. Think of how performing your daily duties in this home will look and feel.
Keep the neighborhood in mind when considering buying a home. Ride through the neighborhood in the morning hours, mid-day hours, and during the evening hours. This will give you an idea of how many people are out and about, the noise level of the neighborhood, and the traffic consistency. Introduce yourself to neighbors and ask them about the neighborhood. You would be surprised how much information you can find out about a house and neighborhood from neighbors. Not to mention, you will have to live next to your neighbor for years to come so you might want to make sure that they are someone that you can get along with.
Next week we'll explore the offer process, stay tuned!